VK3GOM
Graeme Fuller
QTH. 10 CURTIN ST Gridloc.QF23df
FLORA HILL .Vic Lat 36.46.20 s
Australia 3550 Lon,144.17.77e
WEB PAGE OF vk3gom is being updated
Graeme's "new" antenna system.
TH6DXX 20/15/10M
CUSHCRAFT DUO 17/12 M
2 Phased vertical Array 40m
1/4 Gp 30m
Old system below replacsd by the above
Missing…5el Mono Yagi for 6m, (home brew) (in mothballs)
12el Wide spaced (home brew) Yagi on 2m, 8m boom length.
23el Long (home brew) 70cm Yagi, 6m boom length.
Top is a Diamond 2m/70cm vertical for fm work.
All supported on a Nelly tilt over tower, the tower has approx 13 ton of concrete holding it down.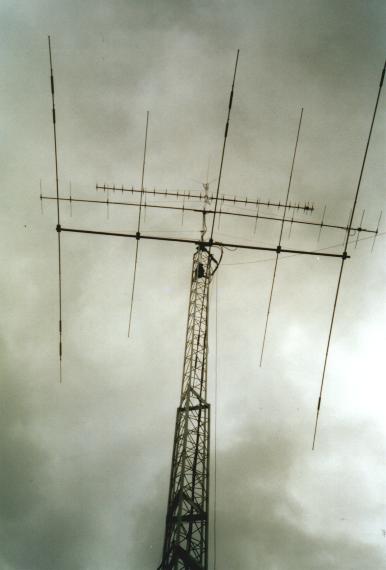 I've been on air as a ham now for over 25 years and have also held a VK8 call for 12 years.
I guess the most interesting part of the hobby is constructing something and at the end of the day it all works well.
web http://www.cgfar.com/users/user_pages/page.asp?art_id=22
Brought to you by: Goldfields DX Amateur Radio Group